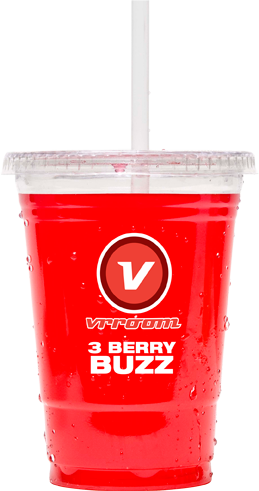 Vrroom has been available in the food service sector for over 20 years with over 5 million servings sold last year. Vrroom Beverage specializes in offering non-carbonated dispensed drinks and juice for foodservice. We sell vrroom vitamin 'C' fruit flavoured drinks and sport drinks in drink crystal, bag in box and 4 liter jug format. We also sell juice, both in frozen cartridge and bag in box format for foodservice.
Beverages can be one of a food service operator's most profitable categories. Vrroom is formulated in many ways in order to be able to work with many types of beverage dispensing systems. We can supply the latest beverage equipment, and use experienced service technicians that can provide preventive maintenance, so you experience less downtime and more dependability.
Vrroom Beverage provides you with great point of sale signage, cups, product and at a prize that is far less than bottled drinks. Compared to bottled products Vrroom costs less, requires less storage space and packaging.
Vrroom Beverage is a healthy lifestyle beverage program that provides you with an excellent profit center and your customer with a great tasting product!